Most of us want normal stuff at work, and a good break room tops the list of work perks. Free parking closely follows, because let's face it, paying to park just seems unfair when you're already out $$$ before you even started work.
What about all these fancy work perks "woke" jobs offer, like champagne bars? Nope. Onsite creches for working parents and gyms come before we even get close to employees clamoring for free bubbly at work.
It's the little things that make a good break room. For instance, I worked at a different radio station group years ago that had an alarm sound throughout the building whenever a station went off the air. Everyone stampeded toward the studios within the first two beeps of that alarm.
It was all well and good except the microwave in the break room beeped AT THE EXACT SAME TONE as that off air alarm. It did not have an option to turn off the, "I'm done cooking your stanky fish, Stacey*," tone, either.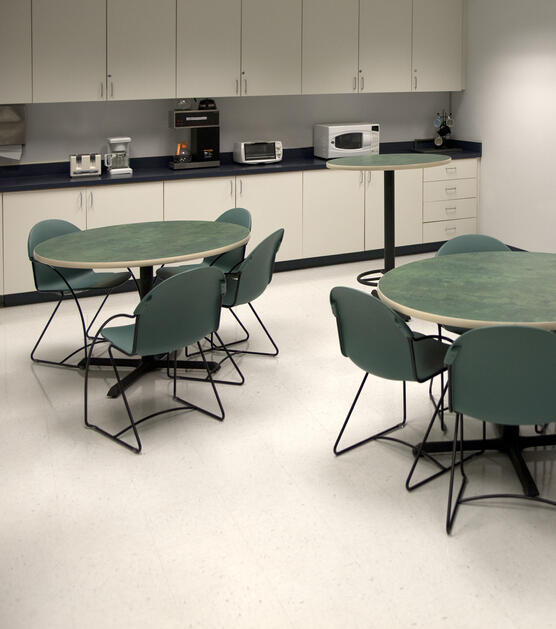 photo: Getty Images
To this day, they never changed out that microwave. Everyone just started shouting, "It's my lunch," whenever they used the microwave.
They really need to get a new microwave so everyone can enjoy their food in peace without having a mini heart attack before hearing, "It's my lunch!"
*Name has been reluctantly changed to protect the identity of "Stacey-who-always-microwaves-fish."