If you drink more than two cups of coffee a day, you drink more than billionaires Elon Musk, Mark Zuckerberg, and Richard Branson put together.
Elon Musk: two cups of coffee a day.
Mark Zuckerberg: none, he stays away from caffeine entirely.
Richard Branson: no coffee, but he does drink an insane amount of tea every day: twenty cups!
Obviously, the amount of coffee you drink has no affect on your ability to become a billionaire. However, if you swear you can't function without caffeine, that might not entirely be the case.
Your brain is made up of more than 70% water. After sleeping (hopefully) 7+ hours with no hydration, you need fluids to kick it into gear. I challenge you to replace that first cup with the same amount of regular water. You might be surprised how awake it makes you feel without caffeine. Not to mention the $$$ you could save if you're a regular at coffee chains.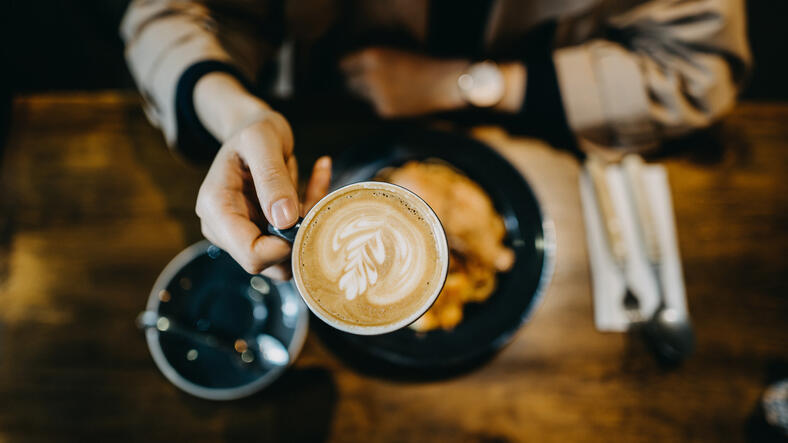 photo: Getty Images
NOTE: don't go cold turkey and replace all of your caffeine intake with water all at once. We don't need you dealing with caffeine withdrawal headaches. Dial it back slowly. Your family and coworkers will thank you.